ChatGPT for Quora
Type //

to Unleash Your Quora Potential with Leading AI Technology
Accelerate

Your Quora Content Creation with HIX.AI

HIX.AI Chrome extension for Quora advances your answer and post writing, and creates better, more engaging conversations on Quora. Spend less time in your content creation and develop a strong Quora presence 10x faster with HIX.AI.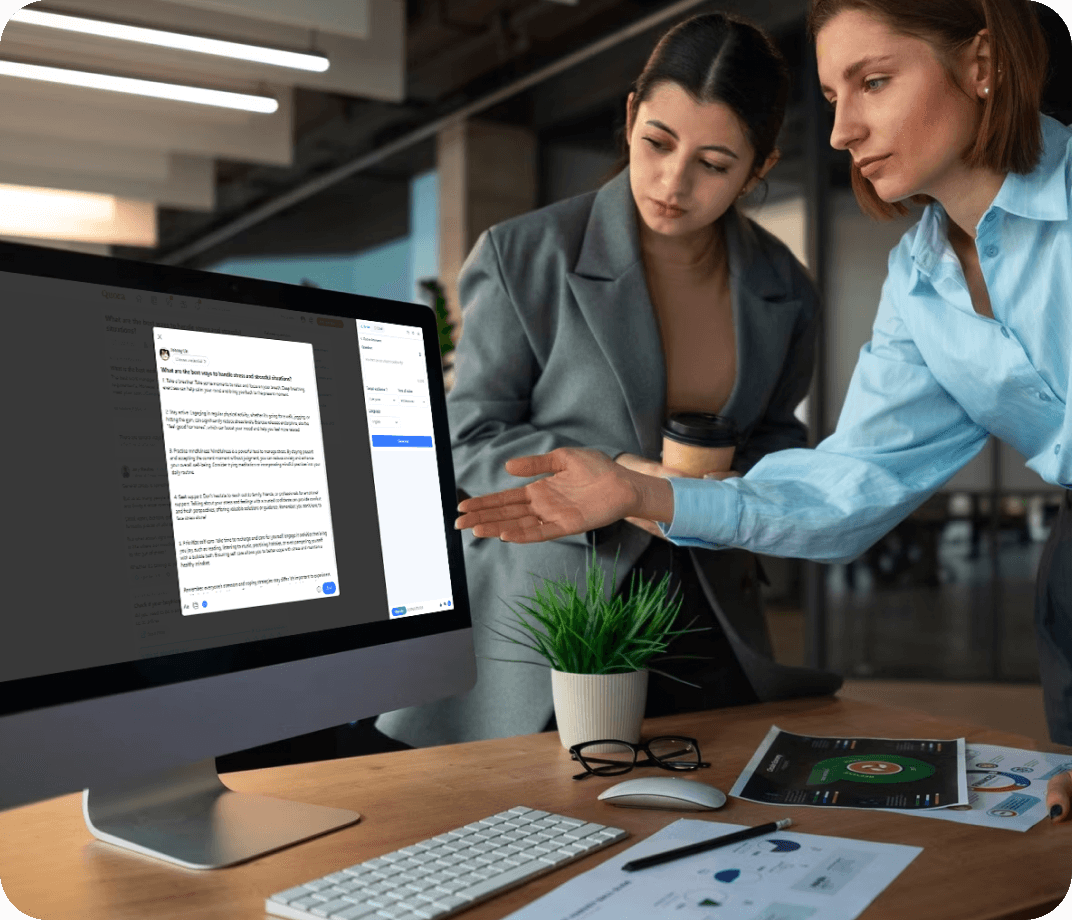 Write
Upvote-Grabbing Answers
Type // to create on-topic, well-researched answers with trusted details obtained from the Internet

Choose from 13 different tones to customize your answers

See your answer visibility and upvotes get boosted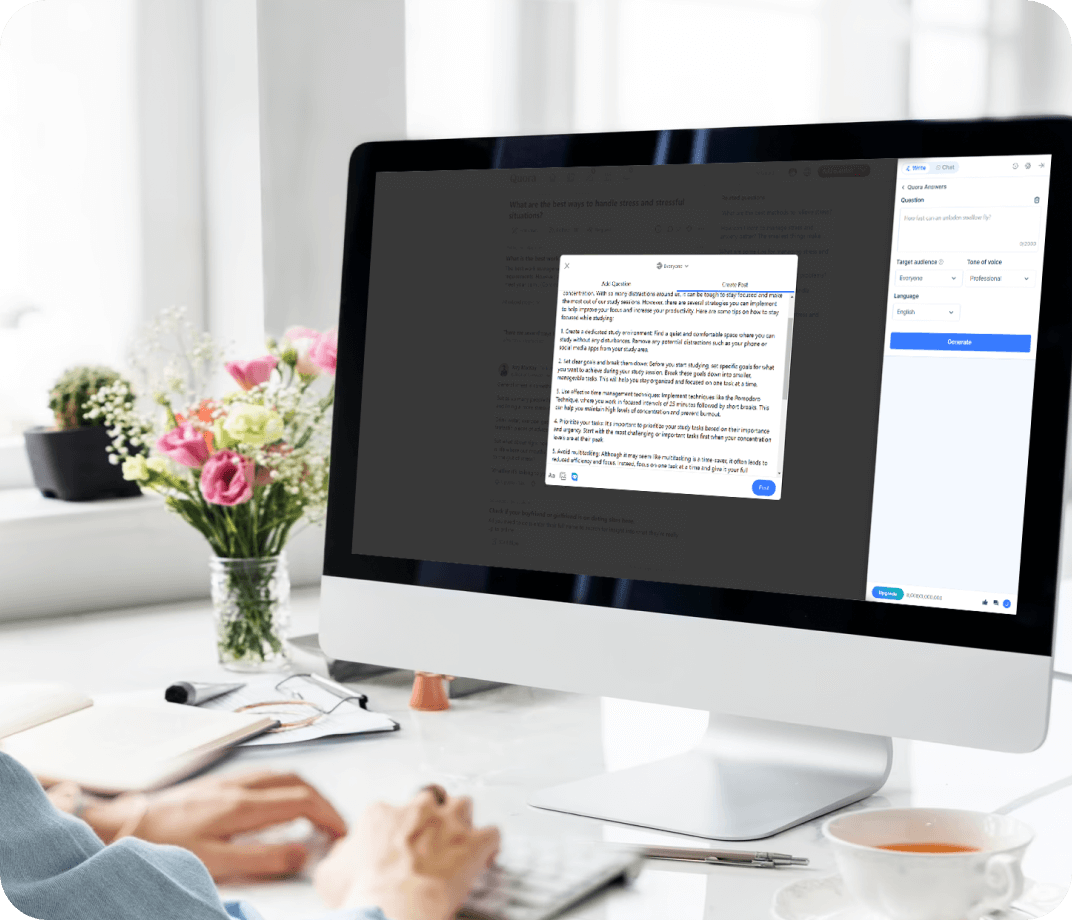 Produce
Well-Crafted Posts
Type // to instantly generate short or long posts that get views, upvotes and shares

Information accuracy guaranteed with our access to credible online resources

Reflect your unique voice with 13 custom tone options
Create
Engaging Comments and Shares
Type // to write comments and shares that that perfectly fit every occasion, and maximize their reach

Communicate with the right emotion with our extensive tone settings
Using HIX.AI ChatGPT for Quora Extension is a
No-Brainer
Here is how HIX.AI Chrome Extension works on Quora:
1

Install the HIX.AI.extension on your Chrome browser

2

Click the HIX.AI icon below a text box on Quora or type // to invoke HIX.AI.

3

Enter what you want the content to be about, choose a tone, and click Generate to get your desired output instantly.
Why Choose HIX.AI
ChatGPT for Quora Chrome Extension
| | |
| --- | --- |
| 🚀 Instant generation | Get outputs in seconds |
| 📝 Handle all writing | Answers, posts, comments and shares |
| 📚 Write like an expert | Produce on-topic, informative content |
| 🎙️ Reflect your voice | 13 tones of voice available |
Reveal All Possibilities with Our
Chrome Extension
Discover the unlimited potential of HIX.AI across various platforms.
Social Media

Google Docs

Emails

Search Engines

Google
Bing
Yahoo Search
DuckDuckGo
Baidu
Yandex
Naver

AI Utilities

Grammar Check
Translate
Summarize
Ask AI
Explore Our All-in-One Extension
Discover Our Other Powerful AI Tools for
Quora
Get Started With HIX.AI Chrome Extension Now!
Create quality answers, posts and comments for Quora, within only seconds.